Marathon App
Download the official Rimi Riga Marathon app, created in collaboration with Indexo.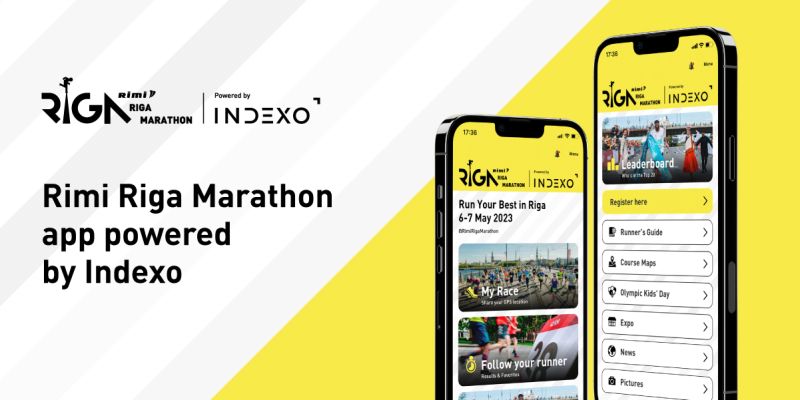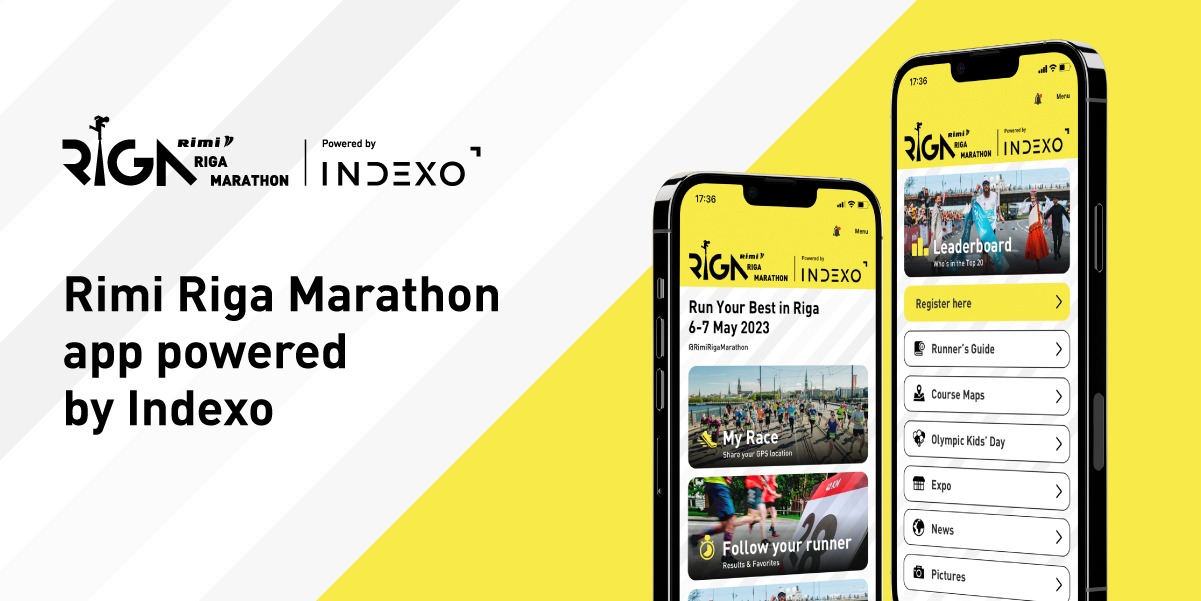 The Rimi Riga Marathon mobile application powered by Indexo is designed for every participant and supporter of the marathon. In the mobile app, anyone interested can track the progress and location of their relatives, friends or colleagues on the course, giving them the opportunity to meet their supporters in the most suitable places. Right after the finish, the mobile app will provide both the results of the participant and the leaders.
The mobile app also provides the program of the marathon weekend, maps, overview of music points, as well as many others. The mobile app is available for free download on both Apple Store and Play Store.
FOLLOW YOUR RUNNER
The Rimi Riga Marathon mobile app provides the opportunity to track every participant on the course. The tracking is done approximately using checkpoints, measuring your average pace between them and predicting the finishing time.
In the mobile app, you can search for runners, mark favorites, and follow their progress on the course.
TRACKING ID - SHARE YOUR GPS POSITION ON THE COURSE
If you want to indicate your location on the course very precisely using GPS (similar to WhatsApp live location), we invite you to use the "My Race" feature.
In this case, you need to connect with your unique TrackingID code and last name, which will be sent to all participants who registered with their email on May 2, as well as bring your phone with you during the race.
If you have not received your unique TrackingID, it may be because another person or team has registered you without providing your email address. In this case, please write to marathon@necom.lv, and we will send you the code.
Some conditions for successful tracking with TrackingID
Make sure your smartphone is fully charged. GPS tracking can decrease battery life.
To enhance GPS tracking quality avoid covering your phone – a good spot is on your arm.
The app needs GPS and enabled mobile data with sufficient mobile network coverage to be able to transmit your positions and time.
We support the (minimum) platform versions Apple iPhone iOS 13 and Google Android Version 7.
Please check before your race if there is an update available for the app.
When you're on Android you need to ensure that all battery-optimization/battery-saving settings are disabled. Detailed information and support can be found here.