Latvia in the World
For the first time, a selection of Latvia's most talented long and medium distance runners "Latvia in the World" has been created with the support of Rimi Riga Marathon and our partner DPD. The aim of the program is to support the leading domestic runners on their way to success in Latvia and in the world. The team will start their journey to a unique event – the World Road Running Championships, which will take place in Riga for the first time in 2023, already this season, starting both in the Rimi Riga Marathon on 6 – 7 May, and participating in the events of the Rimi Riga Marathon season, popularizing the culture of running and inspiring lovers of a healthy lifestyle.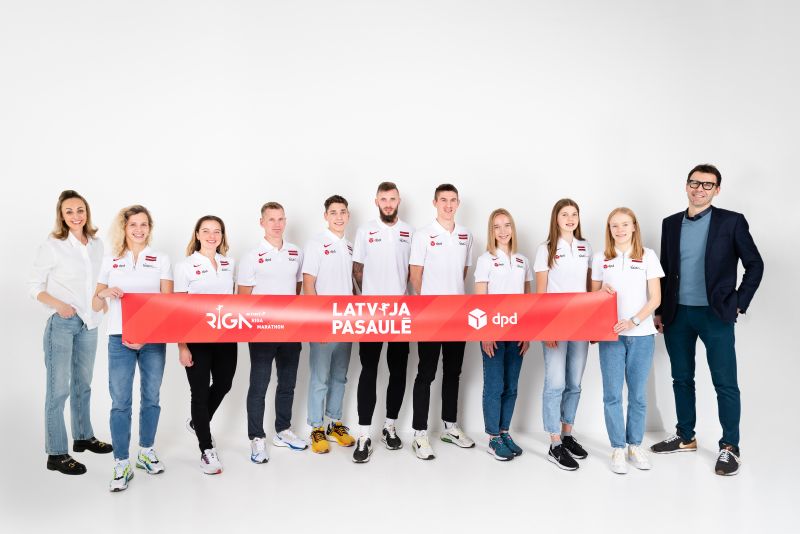 The team "Latvia in the World" includes 10 promising and talented runners who have already proved their abilities in Latvia and abroad, promoting the running culture and successfully competing in competitions. Thanks to the support of DPD, the team will be supported financially by awarding scholarships for the start of the 2023 Rimi Riga Marathon, as well as the World Road Running Championships in 2023.
"Latvia in the World" is one of our efforts to support and inspire success in athletics, as well as to highlight Latvia's most talented runners. We believe that joining the team will inspire future success, as well as encourage fans both to sympathize and follow the progress of the best long-distance runners and to inspire themselves to "catch" the team members in the Rimi Riga Marathon.
Aigars Nords
Rimi Riga Marathon's Race Director